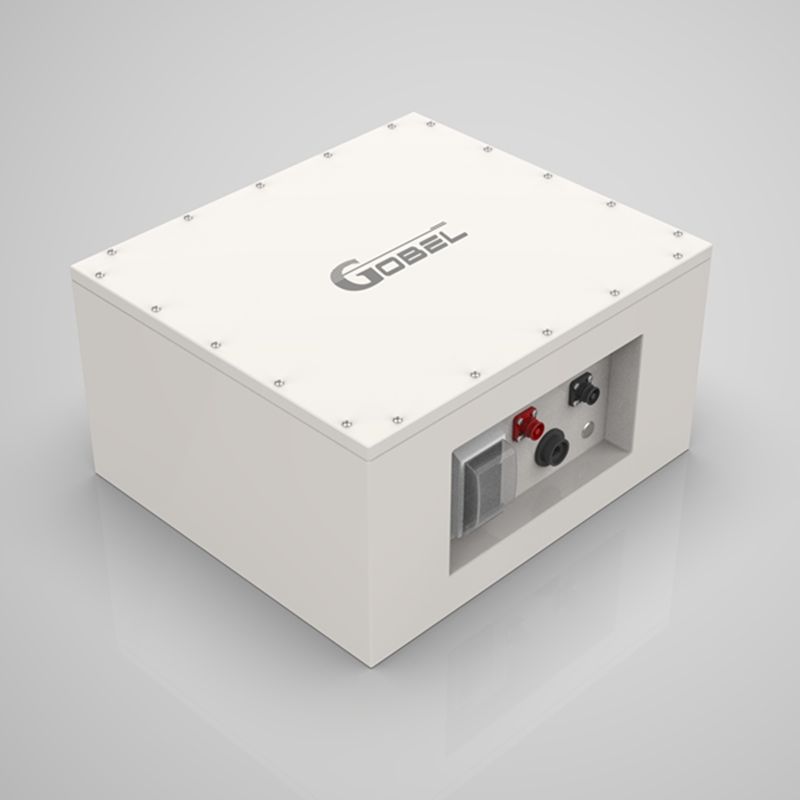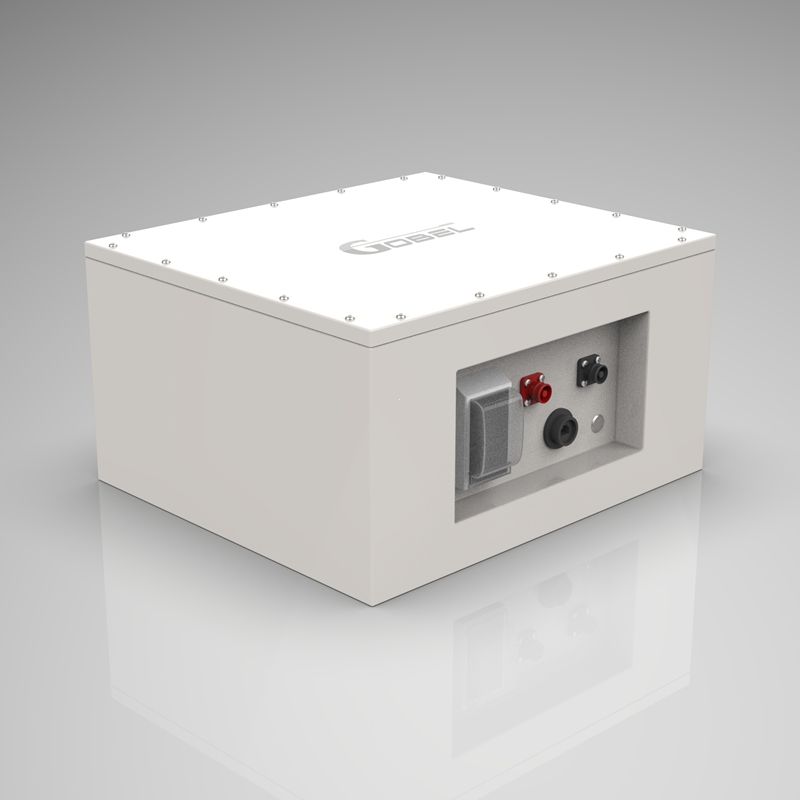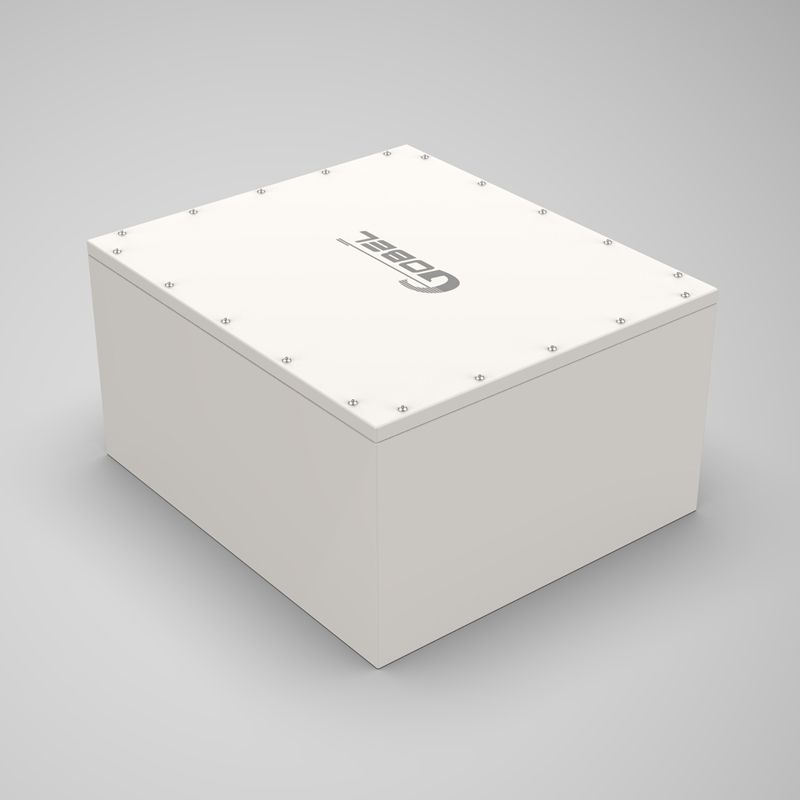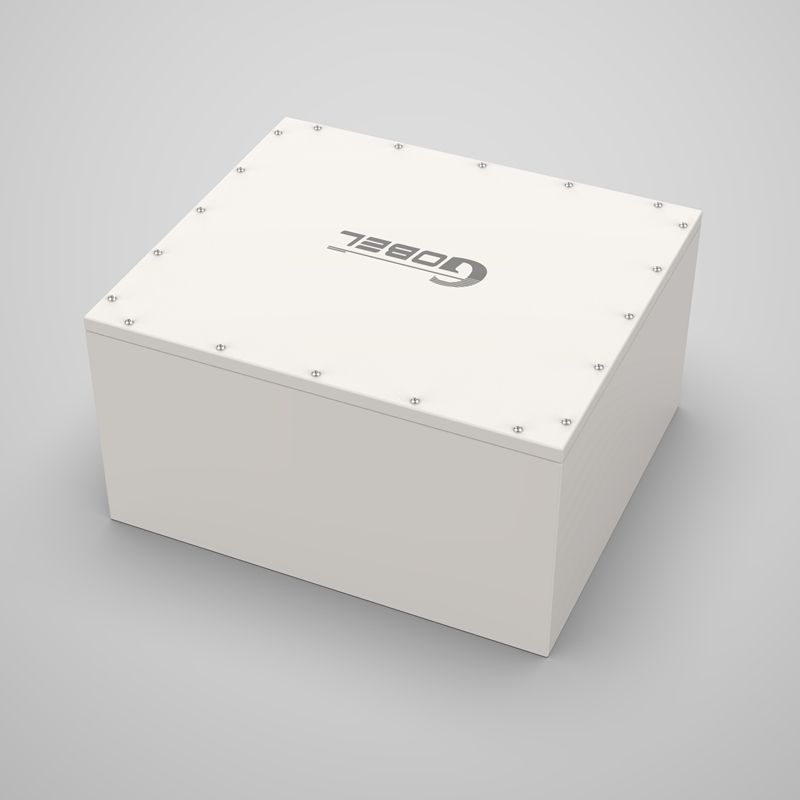 Gobel Power Balcony Energy Storage Battery 24V 150Ah 3.8Kwh LiFePO4 IP67 Waterproof
Specifications (Verified)
Gobel Power technician has verified the accuracy of following technical parameters according to manufacturer's data sheet. Gobel Power gurrantees the product is authentic.
---
Model:

GP-BS1-PC200
Battery Type:

Prismatic LiFePO4
Nominal Voltage:

25.6V
Nominal Capacity:

150Ah
Total Energy:

3.8kWh
Battery Cells:

8S1P 150Ah Cells
Max Charge Current:

100A
Max Discharge Current:

120A
Charge Cut-off Protect Voltage:

27.6V
Disharge Cut-off Protect Voltage:

23V
Communication Port:

CAN, Bluetooth
Parallel Connection:

Max 15 Units in Parallels
Series Connection:

No
Cycle life:

3000 Times
Size:

443*338*237
Weight:

44kg
Cooling:

Natural cooling
Environment:

Indoor/Outdoor
Mounting options:

Floor
Discharge Temperature (℃):

-30℃~+60℃
Charge Temperature (℃):

0℃ ~+60℃
Inverter Compatibility:

Yes
Maximum Elevation:

4000m
---
Sea Freight shipping for all batteries
Free Tax, we have paid tax for you
Spareparts can be shipped by UPS/DHL
Paypal
Credit Card
Bank Transfer
Wholesale or OEM?
Chat with Our Experts in WhatApp
---
Introduction
In recent years, the demand for renewable energy solutions has skyrocketed, fueled by the urgency to address the challenges posed by climate change. As a result, technologies like solar energy have gained immense popularity. Leveraging solar power for residential use is now being made even more accessible with innovative solutions like the Gobel Power Balcony Energy Storage Battery. Designed specifically for apartment dwellers, this cutting-edge battery system combines convenience, efficiency, and sustainability by revolutionizing the way we store and utilize solar energy.
The Power of Solar Energy
Solar energy is an abundant and clean source of power that can be harnessed directly from the sun. Apartment dwellers have traditionally been limited in their ability to benefit from solar energy due to a lack of space. However, the Gobel Power Balcony Energy Storage Battery changes the game by allowing them to capture and store solar energy even in limited spaces such as balconies.
Apartment Balcony Solar Energy Storage Battery
The Gobel Power Balcony Energy Storage Battery is a remarkable innovation that offers a range of benefits for apartment residents. This battery system features a capacity of 24V and 150Ah, providing a substantial 3.8Kwh of stored energy. The use of advanced LiFePO4 (Lithium Iron Phosphate) technology ensures enhanced performance, durability, and safety. With an IP67 waterproof rating, the battery is designed to withstand even the harshest weather conditions, making it an ideal choice for outdoor use on balconies.
Efficiency and Convenience
One of the key advantages of the Gobel Power Balcony Energy Storage Battery is its high efficiency. It can efficiently store and discharge energy, allowing apartment dwellers to maximize their solar power investments. With this battery system, excess solar energy generated during the day can be stored and used during nighttime or cloudy periods, ensuring a continuous and reliable energy supply.
The convenience offered by the Gobel Power Balcony Energy Storage Battery cannot be overstated. The compact and lightweight design allows for easy installation and portability, making it a versatile solution for apartment balconies. Its compatibility with existing solar panel setups further simplifies the integration process.
Sustainability and Environmental Impact
By utilizing the Gobel Power Balcony Energy Storage Battery, apartment residents can significantly reduce their dependence on the grid and conventional energy sources. This leads to a decrease in carbon emissions, helping combat climate change and protect the environment. With its ability to store solar energy efficiently, the battery system promotes the use of clean energy and contributes to a more sustainable future.
Conclusion
The Gobel Power Balcony Energy Storage Battery is a game-changer for apartment dwellers seeking to embrace solar energy. Designed specifically for balconies, this innovative battery packs powerful features, including a 24V capacity, 150Ah rating, 3.8Kwh energy storage, LiFePO4 technology, and IP67 waterproof certification. Its high efficiency and convenience make it an incredibly valuable addition to any apartment balcony solar setup. By harnessing the power of the sun and reducing dependence on fossil fuels, residents can make a positive impact on the environment while enjoying the benefits of clean, reliable, and sustainable energy. Embrace the future of solar energy storage with the Gobel Power Balcony Energy Storage Battery.
About Us
Gobel Power was established in 2012 and is based in Shenzhen, China. Our products and services include wholesaling cylindrical & prismatic LiFePO4 and Lithium Ion battery cells, producing lithium battery packs and providing battery solutions. Our products are mainly used in solar energy storage, electric bikes, electric scooters, electric motorbike, boats, forklifts, sweepers, golf carts, and recreational vehicles.
Contact Us