Technology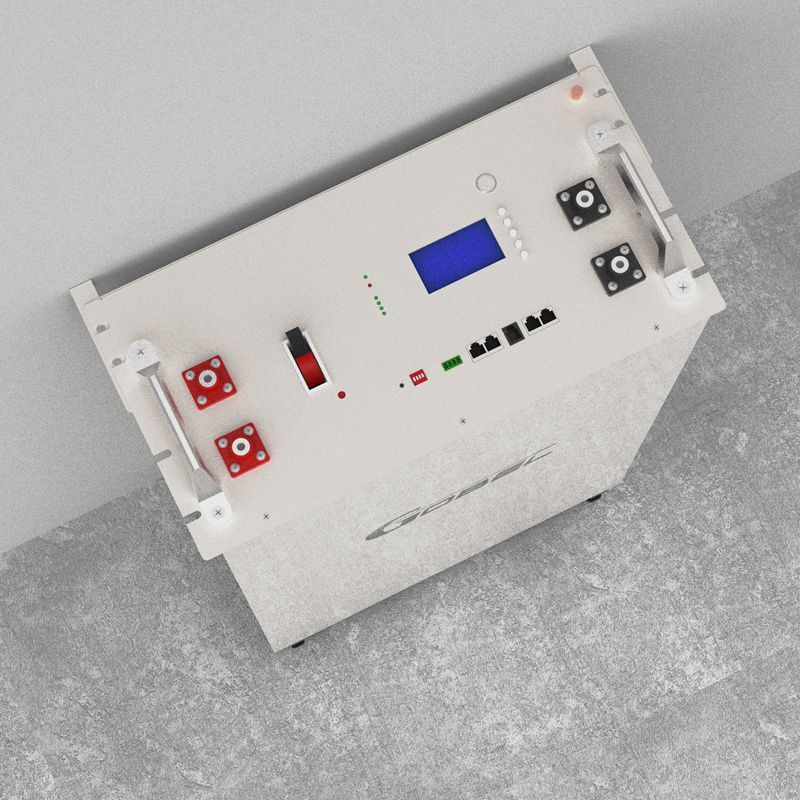 Innovative Cell Matching Method
---
Importance of Cell Matching: When assembling a LiFePO4 battery pack, it is important to "match" the cells to ensure they have good consistency. Cell consistency refers to the degree of similarity or uniformity among individual cells within a battery pack. It involves ensuring that the cells in a battery pack have consistent characteristics such as capacity, voltage, internal resistance, and performance. Consistent cells are crucial for optimal performance, safety, and longevity of the battery pack.
How to Evaluate Consistency: Cell consistency is influenced by various parameters, making it unreliable to gauge the quality of battery consistency solely by measuring voltage, resistance, or capacity. In particular, it should be noted that a significant number of cells exhibit a capacity that is 5% higher than their nominal capacity. Hence, it is incorrect to assume that a battery with a capacity exceeding its nominal value necessarily indicates good quality or cell consistency.
Nevertheless, a straightforward approach exists to assess the cell consistency of the battery. By charging the battery until one cell reaches 3.65V, thereby activating the cell's over-voltage protection, and subsequently discharging the battery until one cell reaches 2.5V, triggering the cell's under-voltage protection, one can record the maximum charge voltage and minimum discharge voltage. A higher maximum charge voltage and a lower minimum discharge voltage serve as indicators of superior cell consistency.
Taking the 16S battery as an example, depicted below is the voltage of each individual cell while charging stops due to one cell voltage reaches to 3.65V:
Can top balance improve cell consistency?
The short answer is no.
Top balance or active balance methods are limited to the adjustment of cell voltage. While they may yield a higher charging cut-off voltage and enhance battery performance, they fail to address the fundamental issue of cell disparities. Hence, if there exists a significant lack of cell consistency, top balance or active balance methods can only serve as a commendable remedial measure, rather than a solution to the underlying issue.
In the long run, active balance still proves beneficial. Even in the case of excellent cell consistency, over multiple cycles, voltage differentials among the cells may gradually increase. Active balance, however, can mitigate or even prevent this occurrence.
Gobel Power Matching Method
After extensive testing and research, Gobel Power has successfully developed an innovative methodology that significantly enhances the consistency of LSEV grade cells. This breakthrough has resulted in a notable improvement, bringing the cell consistency of LSEV cells to a level comparable to that of HSEV cells.
The accompanying images depict the performance of Gobel Power's Cell Matching Method. Each row represents the test data for a single battery. The maximum charge voltage refers to the voltage at which one cell reaches 3.65V, triggering the cell's over-voltage protection. Similarly, the minimum discharge voltage corresponds to the voltage at which one cell reaches 2.5V, triggering the cell's under-voltage protection.
Well Designed BMS Algrithom
---
In response to extensive customer feedback, Gobel Power has diligently enhanced the operational and protective logic of the BMS. This comprehensive refinement empowers the BMS to function optimally even in diverse and rare scenarios, thereby enhancing battery performance, extending battery lifespan, and ensuring enhanced safety. Gobel Power remains committed to continually improving and updating the BMS firmware based on valuable customer suggestions in the future.
Andy from Off-Garage has expressed high praise for the Gobel Power BMS, deeming it the finest BMS he has ever tested. Here is his testing video from youtube: