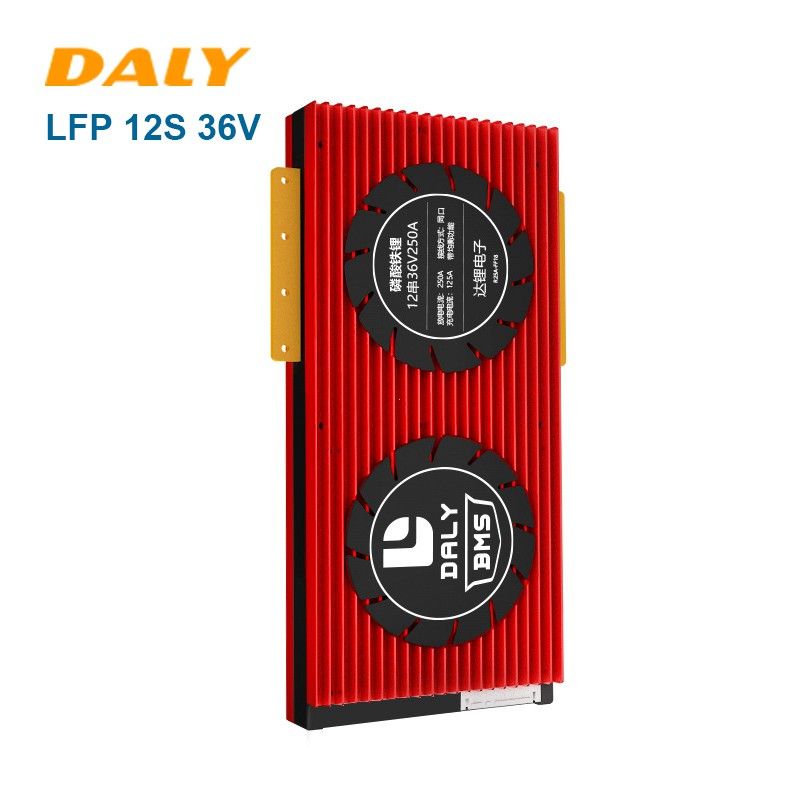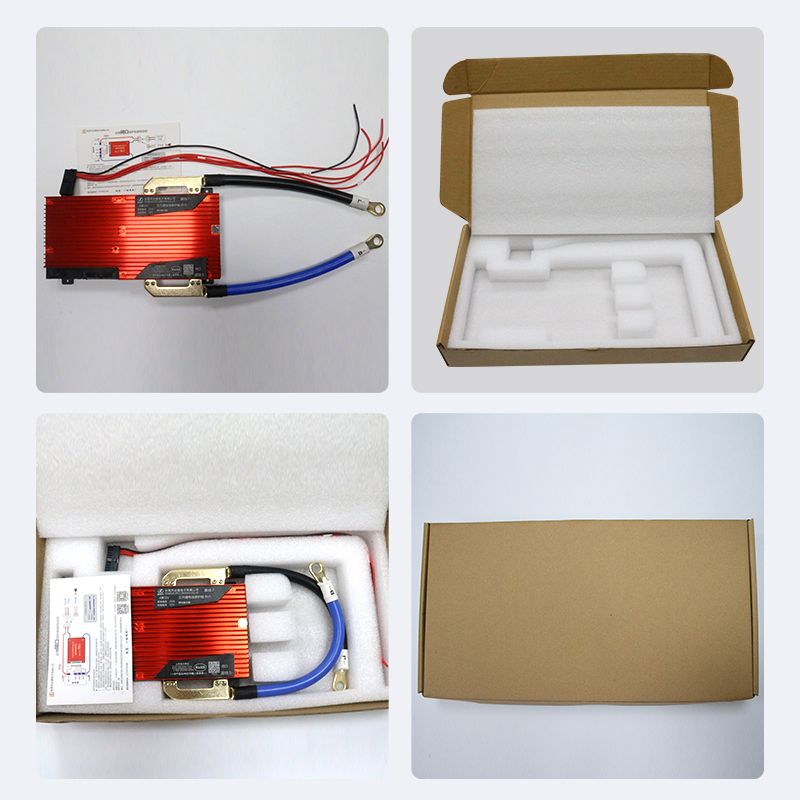 Daly 12S 15A~250A 36V LiFePO4 BMS Common Port with Balance
Charge Current ≈ 0.5 * Discharge Current
Specifications (Verified)
Gobel Power technician has verified the accuracy of following technical parameters according to manufacturer's data sheet. Gobel Power gurrantees the product is authentic.
---
Manufacturer:

Daly
Battery Type Supported:

LiFePO4
Series Number:

12S
Charging Voltage:

43.8V
Inner Resistance:

≤20mΩ
Charge/Discharge Port:

Common
Balance Detect Voltage:

3.5V
Balance Current:

30mA
Balance Release Voltage:

3.3V
Over Charge Detect Voltage:

3.75V±0.05V
Over Charge Release Voltage:

3.55V±0.5V
Over Discharge Detect Voltage:

2.2V±0.1V
Over Discharge Release Voltage:

2.7V±0.1V
Over Current Protection:

Yes
Short Circuit Protection:

Yes
Work Temperature:

-20~70℃
Manufacturer Introduction
---
Dongguan Daly Electronics Co., Ltd is located in Dongguan, China. It is a high-tech company specializing in R&D, production and sales of lithium battery protection board (BMS). "Only safety, not to be" is the quality policy that Daly always implements. The company has an internationally standardized quality management system. Daly has a high-quality R&D, production and management team with rich professional theoretical knowledge, product design and production management experience. The company also has several senior engineers and senior experts who specialize in the battery management system (BMS) industry for more than ten years. They are dedicated to product research and development, and have participated in the preparation and preparation of lithium battery technology series.
---
Sea Freight shipping for all batteries
Free Tax, we have paid tax for you
Spareparts can be shipped by UPS/DHL
Paypal
Credit Card
Bank Transfer
Wholesale or OEM?
Chat with Our Experts in WhatApp
---
Professional high current wiring design &workmanship, thus can withstand the shock of high current high.
The appearance is sealed by injection molding process to improve moisture-proof and oxidation-proof components and prolong the service life of the products.
Dust proof, shockproof, anti-squeezing and other protective functions.
There is a complete over-charge, over-discharge, over-current, short-circuit, balance function.
Integrated Design is adopted to integrate collection, management and other functions into one.
About Us
Gobel Power was established in 2012 and is based in Shenzhen, China. Our products and services include wholesaling cylindrical & prismatic LiFePO4 and Lithium Ion battery cells, producing lithium battery packs and providing battery solutions. Our products are mainly used in solar energy storage, electric bikes, electric scooters, electric motorbike, boats, forklifts, sweepers, golf carts, and recreational vehicles.
Contact Us