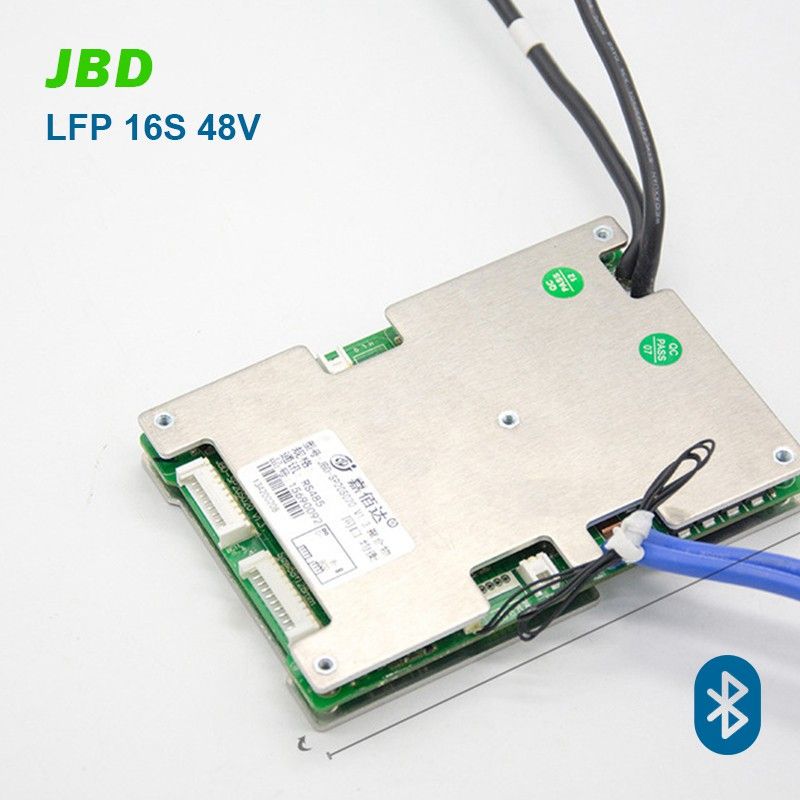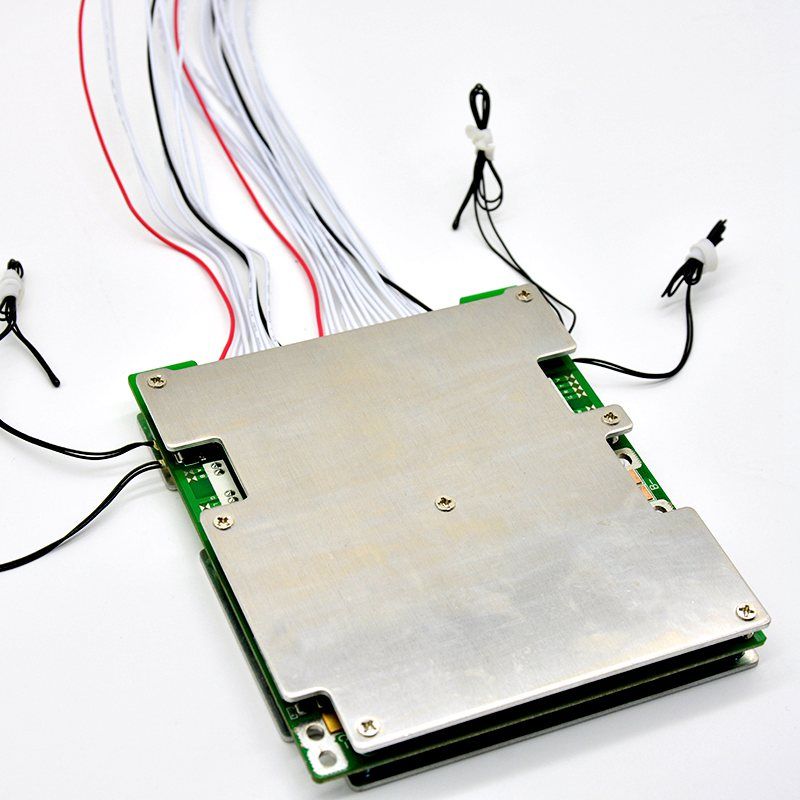 JBD Smart 16S 30A~100A 48V LiFePO4 BMS Common Port with Balance Bluetooth UART/485 Port Low Temp Charging Cut-Off
Specifications (Verified)
Gobel Power technician has verified the accuracy of following technical parameters according to manufacturer's data sheet. Gobel Power gurrantees the product is authentic.
---
Manufacturer:

JDB
Battery Type Supported:

LiFePO4
Series Number:

16S
Charging Voltage:

58.4V
Inner Resistance:

≤10mΩ
Charge/Discharge Port:

Common
Balance Detect Voltage:

3.4V
Balance Current:

50-60mA
Balance Release Voltage:

3.4V
Over Charge Detect Voltage:

3.75V±0.05V
Over Charge Release Voltage:

3.5V±0.5V
Over Discharge Detect Voltage:

2.5V±0.1V
Over Discharge Release Voltage:

3.0V±0.1V
Over Current Protection:

Yes
Short Circuit Protection:

Yes
Work Temperature:

-20~80℃
Communication:

Bluetooth APP
Communication Ports:

UART/485
Manufacturer Introduction
---
JBD - Dongguan Jiabaida Electronic Technology Co., Ltd. was established in June 18, 2015 and is located in Dongguan, China. Enjoying convenient transportation access and a beautiful environment. JBD covers an area of 3000 square meters and has about 200 employees. JBD are specialized in Lithium battery protection board (Battery Management System) and have an annual production capacity of 300 million . JBD has rich experience in the BMS industry. JBD main products include Electric bicycle, solar street light, electric motorcycle, intelligent lithium battery protection board etc. Besides, JBD are making great efforts to develop new products to meet different requirements. JBD has AOI optical detectorAutomatic tester equipment to strictly control product quality.
---
Sea Freight shipping for all batteries
Free Tax, we have paid tax for you
Spareparts can be shipped by UPS/DHL
Paypal
Credit Card
Bank Transfer
Wholesale or OEM?
Chat with Our Experts in WhatApp
---
JBD-SP25S003 is designed by Dongguan jiabaida Electronic Technology Co., Ltd. It is an intelligent protection board scheme specially designed for 16 series battery packs of start-up battery and electric energy storage products. It is suitable for lithium batteries with different chemical properties, such as lithium ion, lithium polymer, lithium iron phosphate, etc. The protection board has strong load carrying capacity and the maximum continuous discharge current can reach 100A (100A version).
● 16 cell series protection
● Various protection functions for charging and discharging
● Discharge over current, short circuit protection functional processes of hardware
● Discharge control switch and predischarge function
● Over voltage, under voltage, temperature and overload protection function processing of software
● Accurate SOC calculation with automatic SOC learning function
● RS485 communication function can read all battery data in real time and upgrade online.
● RS485 and UART can work simultaneously.
● Low temp charge cut-off function
About Us
Gobel Power was established in 2012 and is based in Shenzhen, China. Our products and services include wholesaling cylindrical & prismatic LiFePO4 and Lithium Ion battery cells, producing lithium battery packs and providing battery solutions. Our products are mainly used in solar energy storage, electric bikes, electric scooters, electric motorbike, boats, forklifts, sweepers, golf carts, and recreational vehicles.
Contact Us