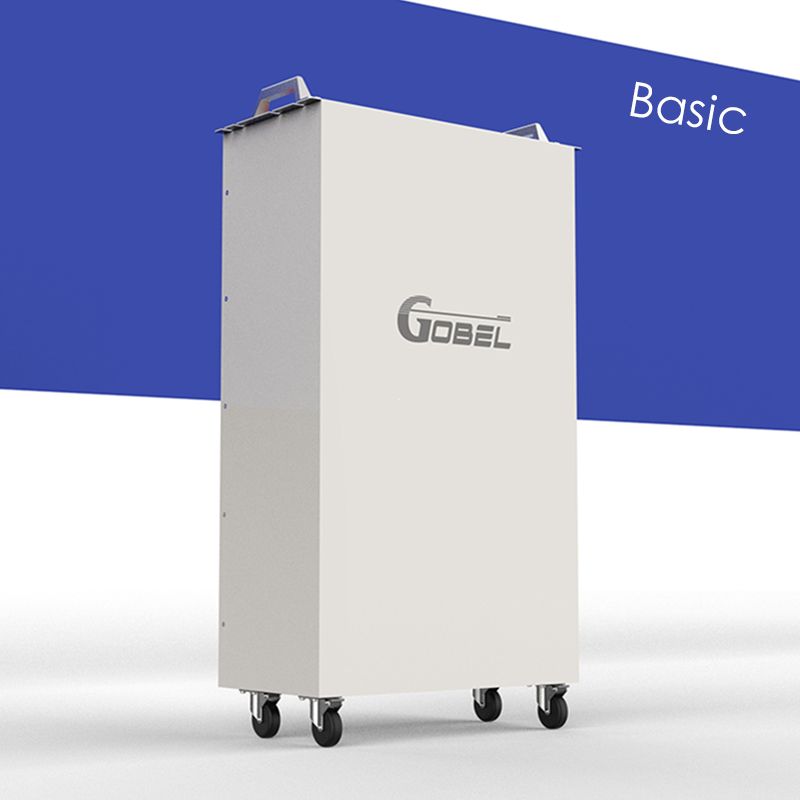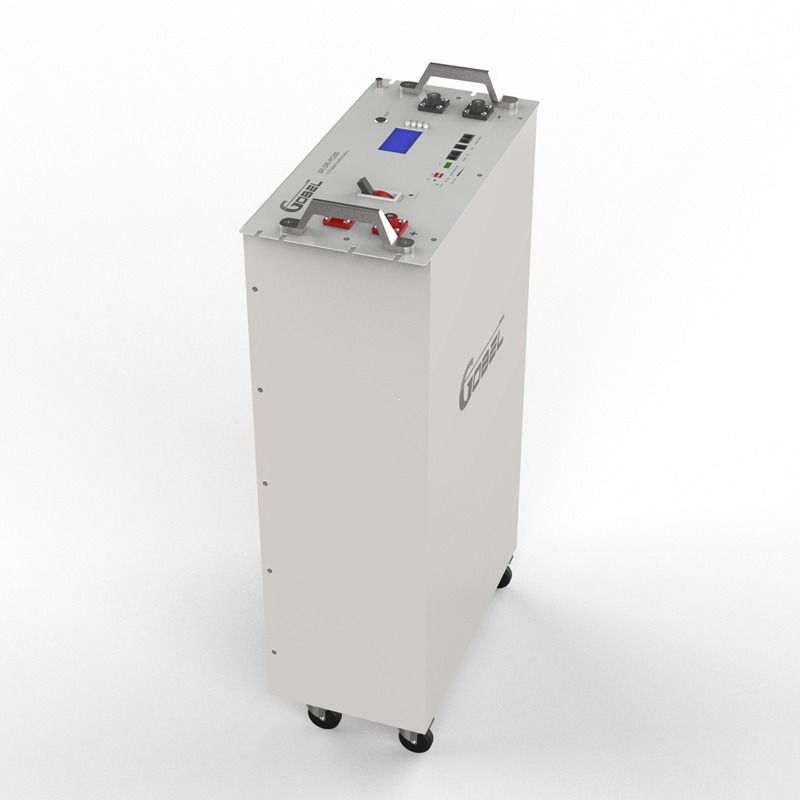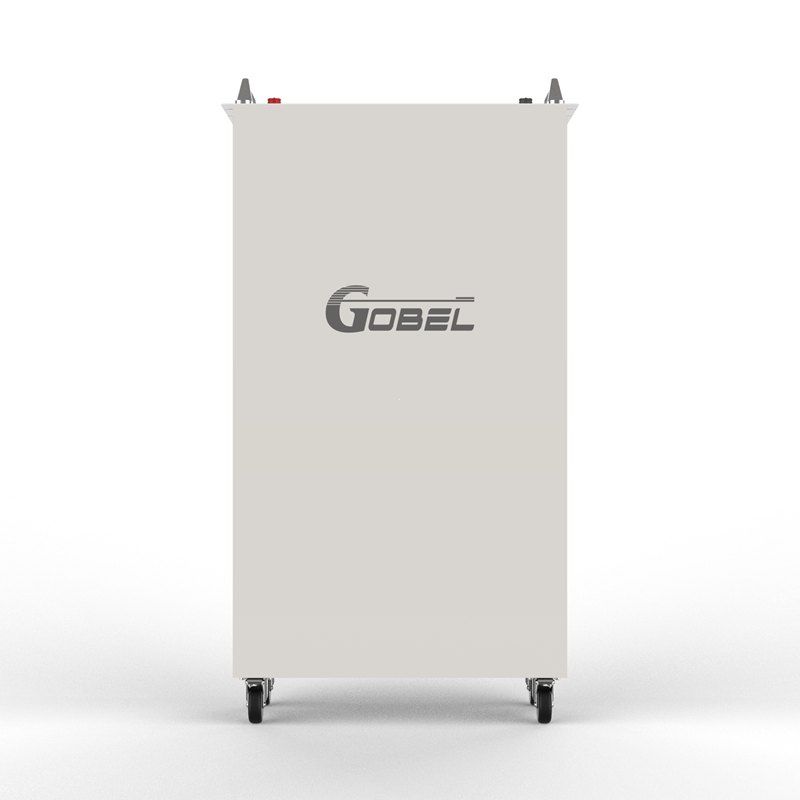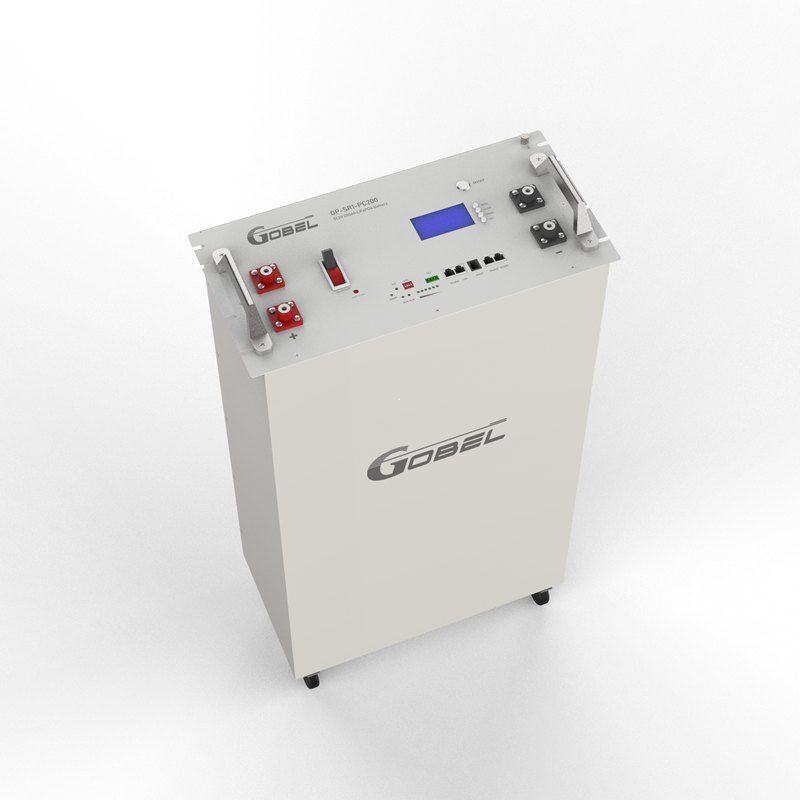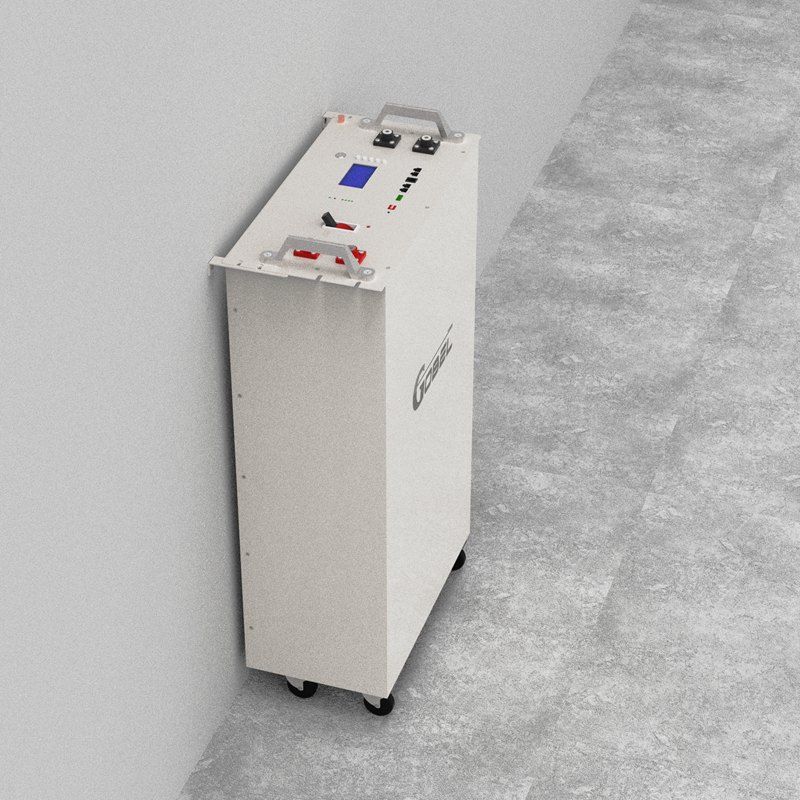 Gobel Power GP-SR1-PC200 51.2V 280Ah LiFePO4 Battery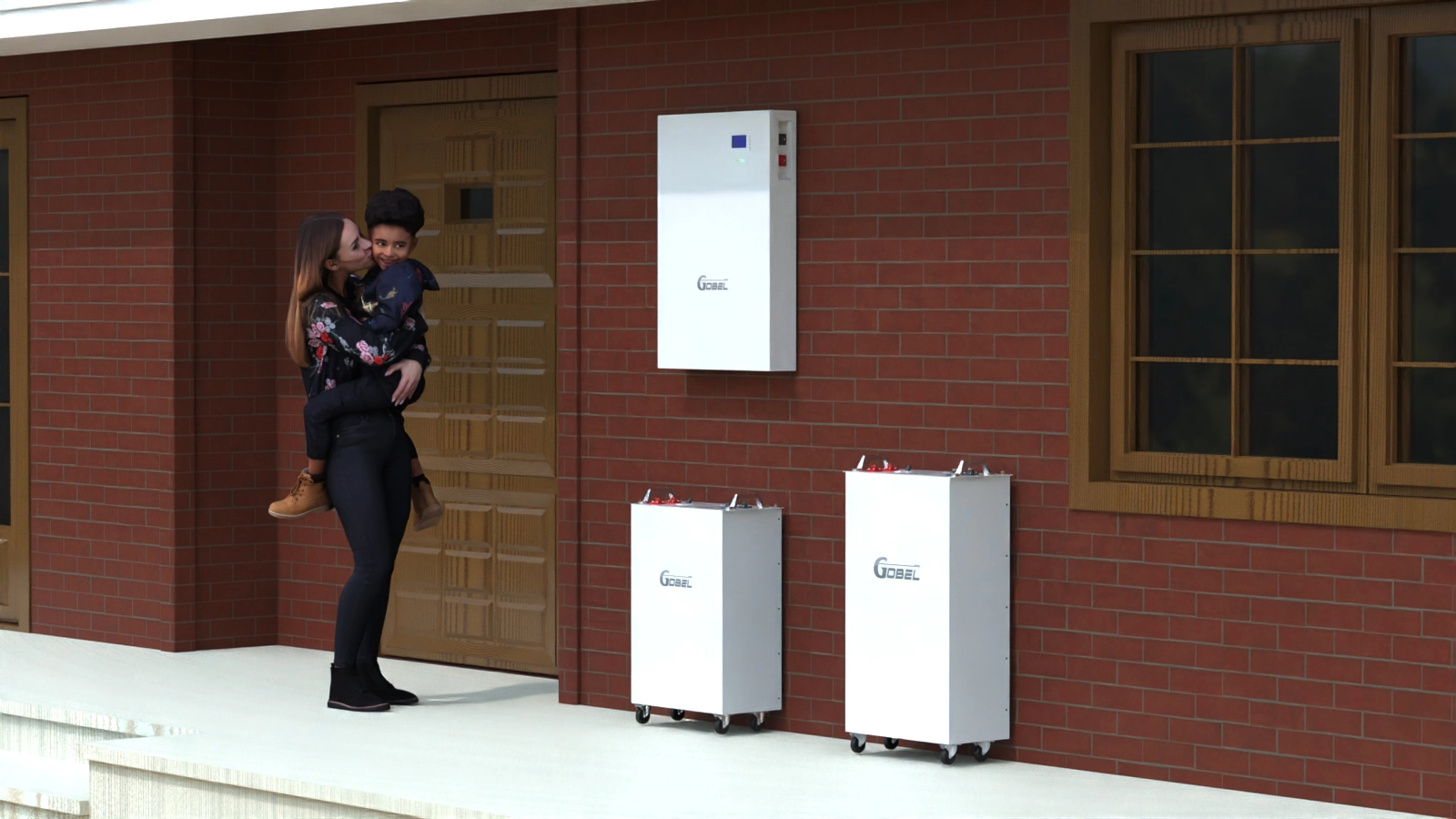 Quality Classification
The GP-SR1-PC200 Basic, Standard, and Premium versions are identical in all respects, with the exception of:
GP-SR1-PC200

Basic

GP-SR1-PC200

Standard

GP-SR1-PC200

Premium

Default Working Voltage
49V-54.5V
44V-55.2V
44V-55.2V
Full Capacity
270Ah-290Ah
280Ah-305Ah
280Ah-305Ah
Cell Grade
LSEV EVE280
LSEV EVE280
HSEV EVE280
Cell Consistency
★
★★
★★★
Pack Certification
CE
CE
CE, IEC-62619 (pending)
Buy
Buy
The presented classification method above aims to assess the quality of different batteries, focusing on their maximum charge voltage. This parameter serves as an indicator of the cells' consistency within the battery. Specifically, a higher level of cells consistency corresponds to a higher maximum charge voltage.
Cell consistency refers to the uniformity in performance and characteristics among individual cells within a battery pack. In the context of a lithium iron phosphate (LiFePO4) battery, this means that each cell in the battery should ideally have the same capacity, internal resistance, self-discharge rate, and other key parameters.
The importance of cell consistency in a LiFePO4 battery lies in its impact on the overall performance and lifespan of the battery. When cells are consistent, the battery can deliver its power more efficiently, and it is less likely to experience premature aging or failure.
This is because when cells are inconsistent, the weaker cells can become overworked as they try to keep up with the stronger ones, leading to faster degradation. Furthermore, inconsistent cells can result in imbalanced charging and discharging, which can cause some cells to become overcharged or over-discharged, potentially leading to damage or even failure of the entire battery pack.
Therefore, maintaining cell consistency is a critical aspect of battery design and management, ensuring optimal performance, safety, and longevity of LiFePO4 batteries.
Comprehensive Cell and Pack Test Data
Every battery we construct is meticulously documented with comprehensive cell and pack test data. You can explore this data at your convenience here:
Customer's Setup
Check Victron VRM profiles here: https://www.gobelpower.com/customers-setup_ap22.html
General Information
Cells Inside: Brand new EVE 280Ah cells with 6,000 times cycles life
2 Mounting Method: Standard 6U server rack or on floor
BMS: 200A professional ESS BMS compatible with most inverters
Communication Ports: RS485, CAN, RS232
Active Balance: Max 5A Active Balance (or Heltec 4A Bluetooth Balancer, same as Neey, which is rebranded heltec)
Compressed Cells: noval design able to impose 300kgf on cells
Circut Breaker: 250A
Wheels: Easily Move
Compatible Inverter List
CAN Port:
1. Deye (Pylon/Sunsynk)
2. Victron
3. SMA
4. Studer
5. Growatt
6. Schneider (SE)
7. GoodWe
8. Solis
9. Luxpower
10. Sofar
11. REVO (SRD)
12. MUST
13. Senergy
RS485 Port:
1.Deye
2.Growatt
3.Lithium
4.Luxpower
5.MSL
6.Pace
7.Phocos
8.Pylontech
9.SE
10.Solar
11.Voltron
How to determine whether a 51.2V battery is using genuine A-grade battery cells
You can employ a simple and reliable method. Please note that this method involves using a 58V charging voltage. Here are the steps to identify a high-quality battery and protect yourself from potential deception:
Step 1: Connect the battery to a charger with an output voltage of 58V.
Step 2: Monitor the voltage of each individual cell within the battery. When any of the cells reach 3.65V and trigger the BMS (Battery Management System) overvoltage protection, note down the total voltage of the battery at that moment (Don't deliberately balance the battery.).
Step 3: Compare the recorded total voltage with a threshold. If the voltage is lower than 56.5V, it indicates that the battery does not consist of A-grade battery cells. A-grade cells are known for their excellent consistency and should exhibit a higher total voltage in this test.
By following this procedure, you can discern genuine high-quality batteries from those of lesser quality, thereby safeguarding yourself against potential fraud.
Specifications (Verified)
Gobel Power technician has verified the accuracy of following technical parameters according to manufacturer's data sheet. Gobel Power gurrantees the product is authentic.
---
Model:

GP-SR1-PC200-Basic
Battery Type:

Prismatic LiFePO4
Nominal Voltage:

51.2V
Nominal Capacity:

280Ah (Tested Capacity > 270Ah)
Total Energy:

13.8kWh
Battery Cells:

16S1P 280Ah Cells
Max Charge Current:

140A
Max Discharge Current:

200A
Max Cont. Charge Current:

140A
Max Cont. Discharge Current:

150A
Contineous Output:

7.7kW
Charge Cut-off Protect Voltage:

54.5V
Disharge Cut-off Protect Voltage:

49V
Communication Port:

RS485, RS232, CAN
Parallel Connection:

Max 15 Units in Parallels
Series Connection:

No
Cycle life:

6000 Times
Size:

482.6*771.5*241
Weight:

118kg
Cooling:

Natural cooling
Environment:

Indoor
Mounting options:

Sever Rack, Floor
Discharge Temperature (℃):

-30℃~+60℃
Charge Temperature (℃):

0℃ ~+60℃
Inverter Compatibility:

Yes
Maximum Elevation:

4000m
---
Sea Freight shipping for all batteries
Free Tax, we have paid tax for you
Spareparts can be shipped by UPS/DHL
Paypal
Credit Card
Bank Transfer
Wholesale or OEM?
Chat with Our Experts in WhatApp
---
Gobel Power GP-SR1-HC280-RN Server Rack LiFePO4 Lithium Battery
Application Scenarios
* Home energy storage
* FTTB, FTTH, RRU, BBU and other small mobile communication fields
* Suitable for communication base stations, central computer rooms and other communication energy storage scenarios
Advantages
* High energy density, reduced load bearing and footprint
* High current charge and discharge performance: about continuous 1C discharge
* Long cycle life (3 times that of ordinary batteries), reduced operation and maintenance costs
* Excellent constant power discharge performance
* Wide operating temperature range
* Accurate detection of battery SOC and SOH by BMS
* Multi Anti-Theft Function Optional. GPS, Gyroscope, Communication BMS Lock, etc.
Certifications
* ISO9001
* ISO14001
* CE
* UL
* UN38.3
About Us
Gobel Power was established in 2012 and is based in Shenzhen, China. Our products and services include wholesaling cylindrical & prismatic LiFePO4 and Lithium Ion battery cells, producing lithium battery packs and providing battery solutions. Our products are mainly used in solar energy storage, electric bikes, electric scooters, electric motorbike, boats, forklifts, sweepers, golf carts, and recreational vehicles.
Contact Us