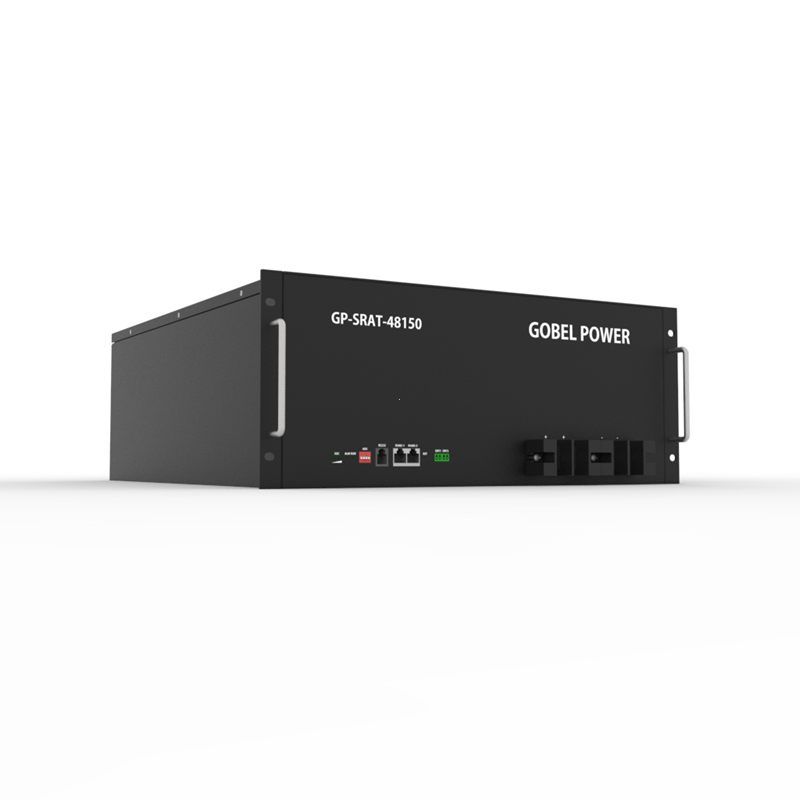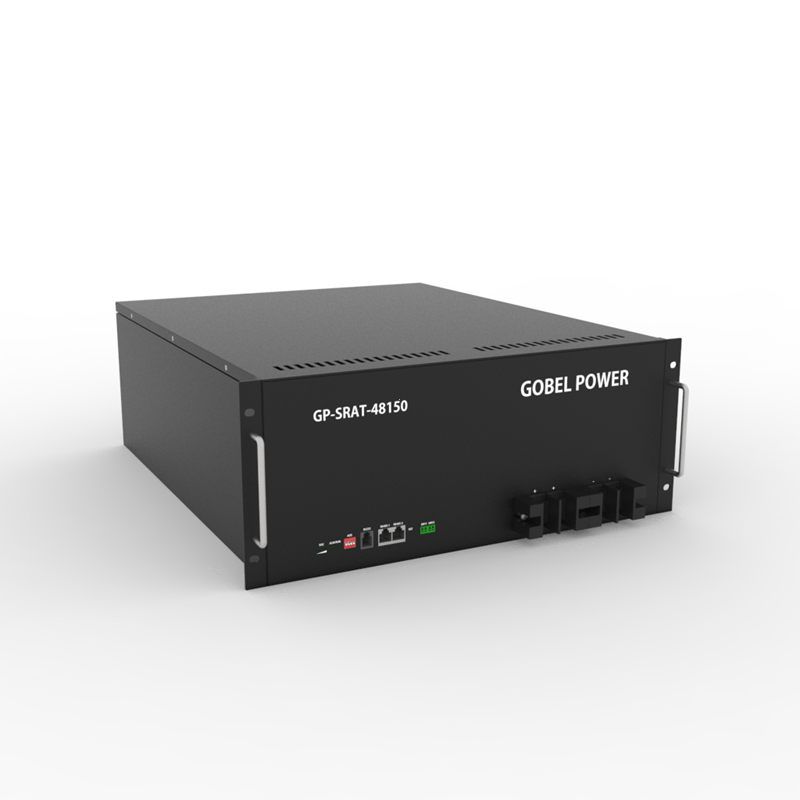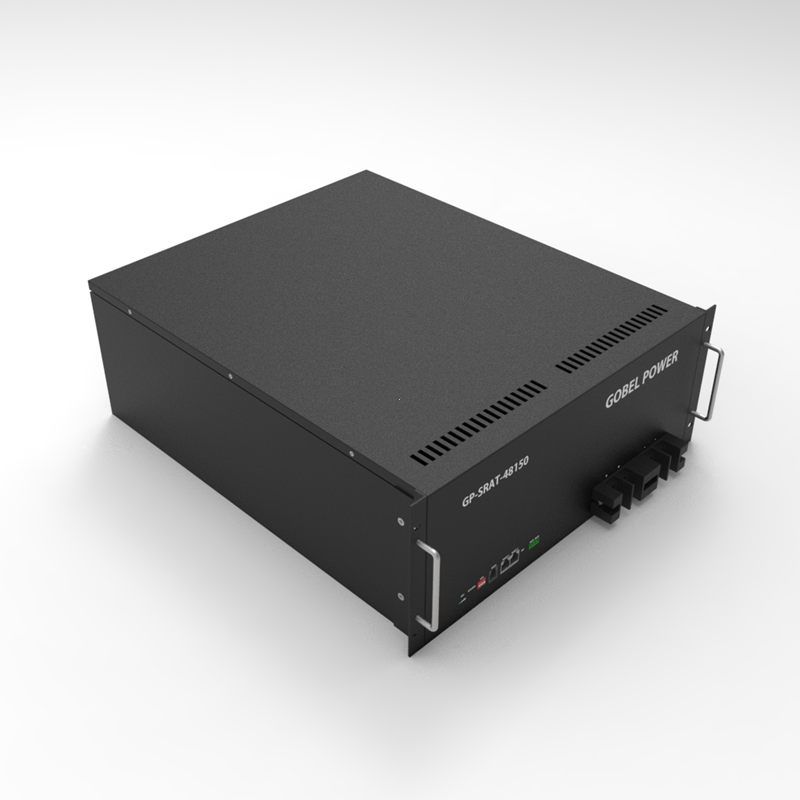 Gobel Power 48V 150Ah LiFePO4 Server Rack Battery
Specifications (Verified)
Gobel Power technician has verified the accuracy of following technical parameters according to manufacturer's data sheet. Gobel Power gurrantees the product is authentic.
---
Model:

GP-SRAT-48150
Battery Type:

Prismatic LiFePO4
Nominal Voltage:

48V
Nominal Capacity:

150Ah
Total Energy:

7.2kWh
Battery Cells:

15S1P 150Ah Cells
Max Charge Current:

100A
Max Discharge Current:

100A
Charge Cut-off Protect Voltage:

54.75V
Disharge Cut-off Protect Voltage:

40V
Communication Port:

RS485, RS232, DRY
Parallel Connection:

Max 16 Units in Parallels
Series Connection:

No
Cycle life:

100% DOD 3000 Times
Size:

442*190*540
Weight:

55.5kg
Cooling:

Natural cooling
Environment:

Indoor
Mounting options:

Sever Rack
Discharge Temperature (℃):

-20℃~+50℃
Charge Temperature (℃):

-5℃ ~+45℃
Maximum Elevation:

4000m
Warranty:

5 Years
---
Sea Freight shipping for all batteries
Free Tax, we have paid tax for you
Spareparts can be shipped by UPS/DHL
Paypal
Credit Card
Bank Transfer
Wholesale or OEM?
Chat with Our Experts in WhatApp
---
Gobel Power GP-SRAT-48150 Server Rack LiFePO4 Lithium Battery
Application Scenarios
â—† FTTB, FTTH, RRU, BBU and other small mobile communication fields
â—† Suitable for communication base stations, central computer rooms and other communication energy storage
scenarios
Advantages
✓ High energy density, reduced load bearing and footprint
✓ High current charge and discharge performance: continuous 1C discharge
✓ Long cycle life (3 times that of ordinary batteries), reduced operation and maintenance costs
✓ Excellent constant power discharge performance
✓ Wide operating temperature range
✓ Accurate detection of battery SOC and SOH by BMS
✓ Multi Anti-Theft Function Optional. GPS, Gyroscope, Communication BMS Lock, etc.
Certifications
â—† ISO9001
â—† ISO14001
â—† CE
â—† UL
â—† UN38.3
About Us
Gobel Power was established in 2012 and is based in Shenzhen, China. Our products and services include wholesaling cylindrical & prismatic LiFePO4 and Lithium Ion battery cells, producing lithium battery packs and providing battery solutions. Our products are mainly used in solar energy storage, electric bikes, electric scooters, electric motorbike, boats, forklifts, sweepers, golf carts, and recreational vehicles.
Contact Us