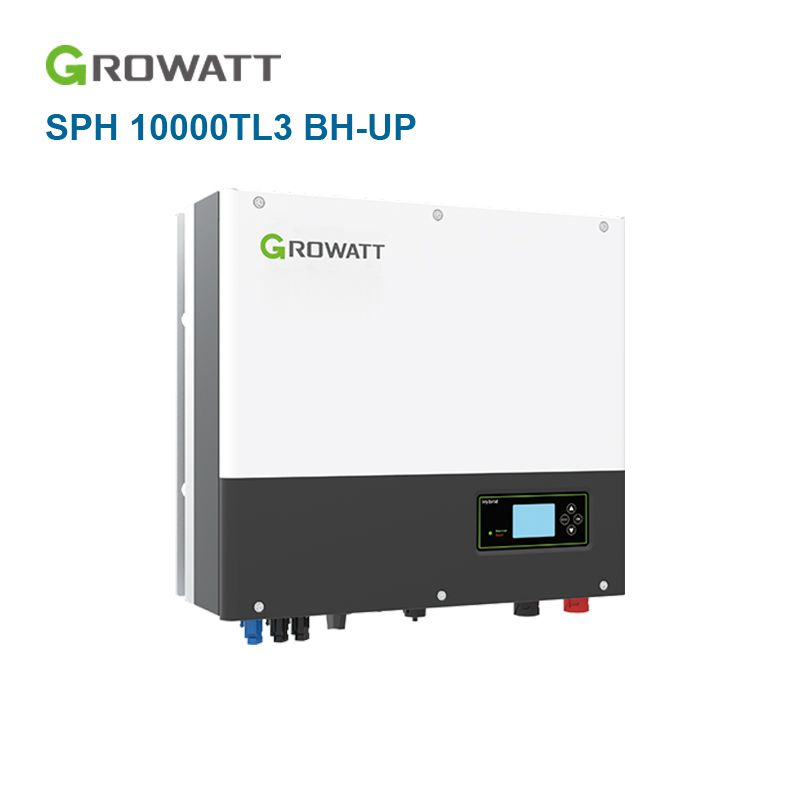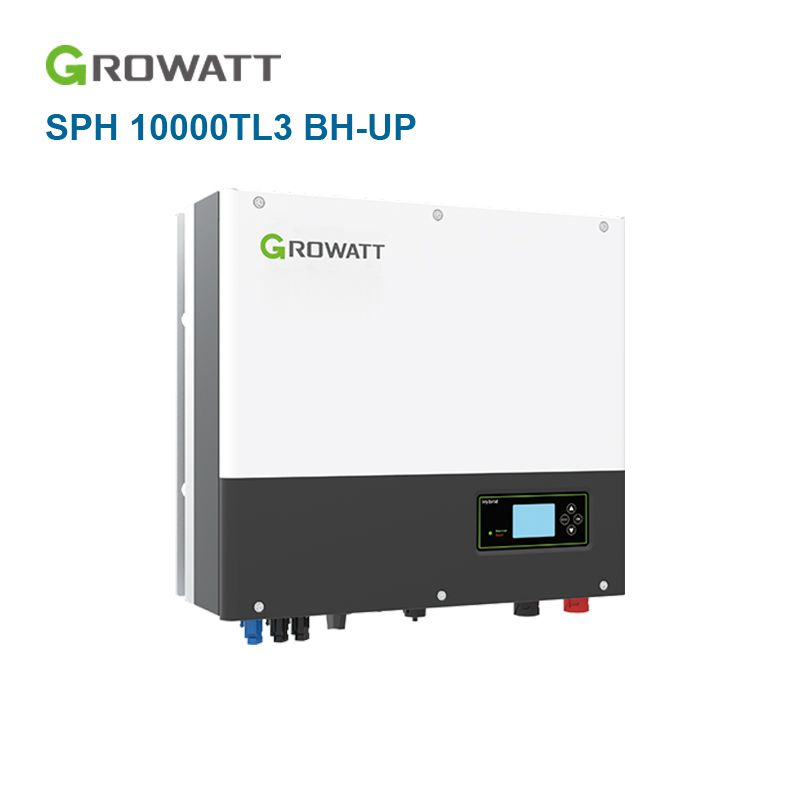 Growatt SPH 10000TL3 BH-UP 3 Phase Off Grid Solar Storage Inverter
Specifications (Verified)
Gobel Power technician has verified the accuracy of following technical parameters according to manufacturer's data sheet. Gobel Power gurrantees the product is authentic.
---
Brand:

Growatt
Model:

GWT-SPH-10000TL3-BH-UP
Battery Voltage:

100VDC - 550VDC
Battery Type:

Lithium/Lead Acid
Rated Output Power:

15000VA
Max Output Current:

15.2A
AC Voltage:

230V/400V 50/60Hz
AC grid connection type:

3W+N+PE
Max Efficiency:

97.8%
MPPT efficiency:

99.9%
Max PV Array Power:

15000W
MPPT Voltage:

120V-1000V/600V
Independent MPPT Tracker:

2 Piece
MPPT Tracker String:

1
Protection Degree:

IP65
Dimensions (W / H / D):

505/453/198mm
Net Weight:

30kg
Manufacturer Introduction
---
A group of pioneers in the global PV industry headed by David Ding came together in 2011 and founded Growatt. Within a decade's time, Growatt quickly grows to become a global leading distributed energy solution provider. Today, Growatt is already the global No.1 residential inverter supplier and also the largest user-side energy storage inverter supplier in the world. To date, millions of families and businesses across the world are using Growatt's all-scenario products and solutions to power their homes and facilities. Growatt work with thousands of local partners to establish robust distribution and logistics networks, ensuring convenient access to advanced product portfolios for global customers. Together, Growatt strives to make a big difference in driving the world's energy transformation.
---
Sea Freight shipping for all batteries
Free Tax, we have paid tax for you
Spareparts can be shipped by UPS/DHL
Paypal
Credit Card
Bank Transfer
Wholesale or OEM?
Chat with Our Experts in WhatApp
About Us
Gobel Power was established in 2012 and is based in Shenzhen, China. Our products and services include wholesaling cylindrical & prismatic LiFePO4 and Lithium Ion battery cells, producing lithium battery packs and providing battery solutions. Our products are mainly used in solar energy storage, electric bikes, electric scooters, electric motorbike, boats, forklifts, sweepers, golf carts, and recreational vehicles.
Contact Us