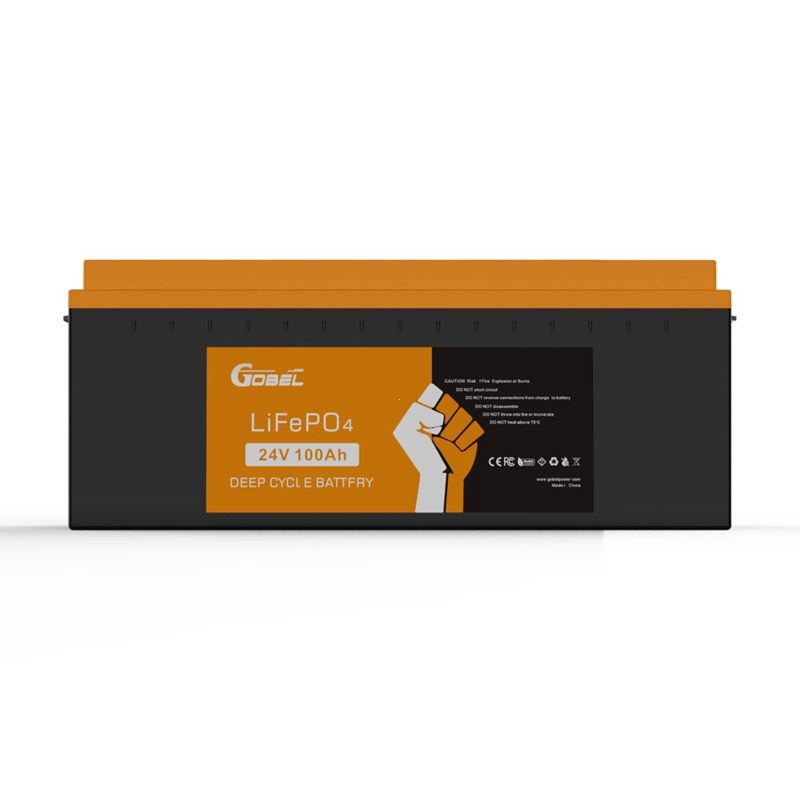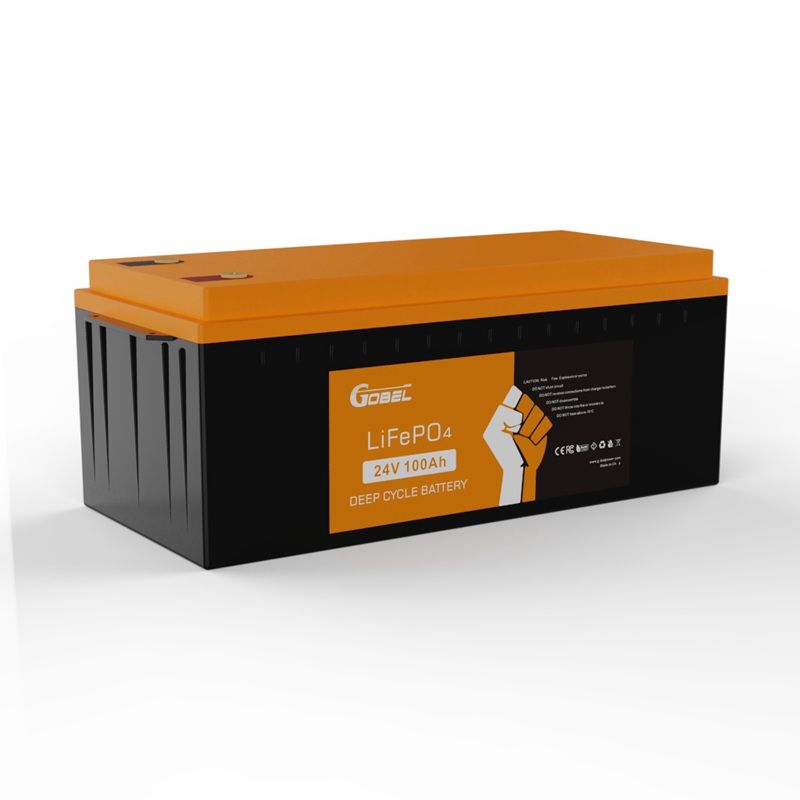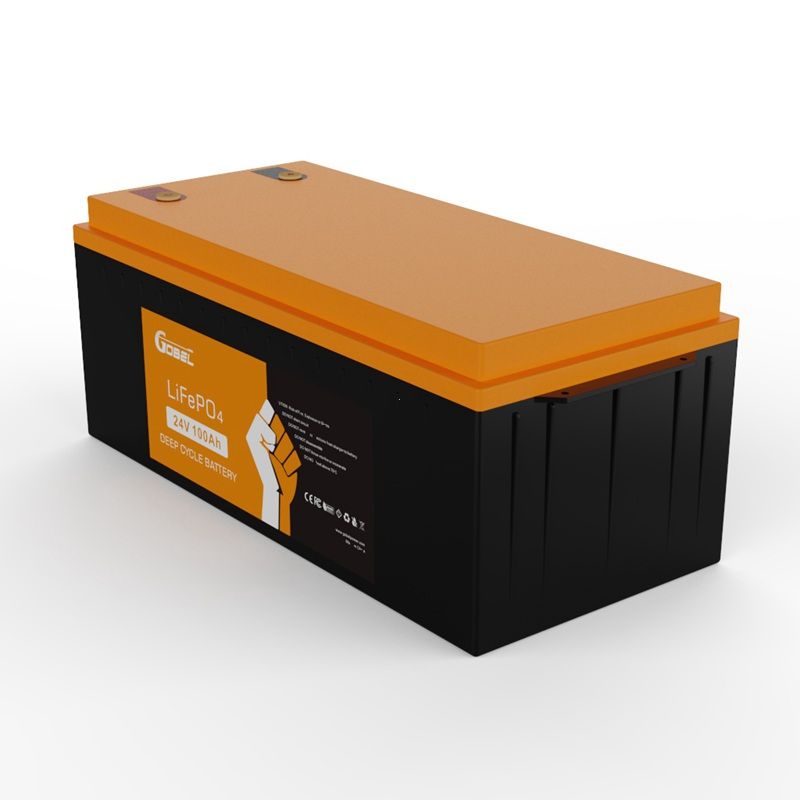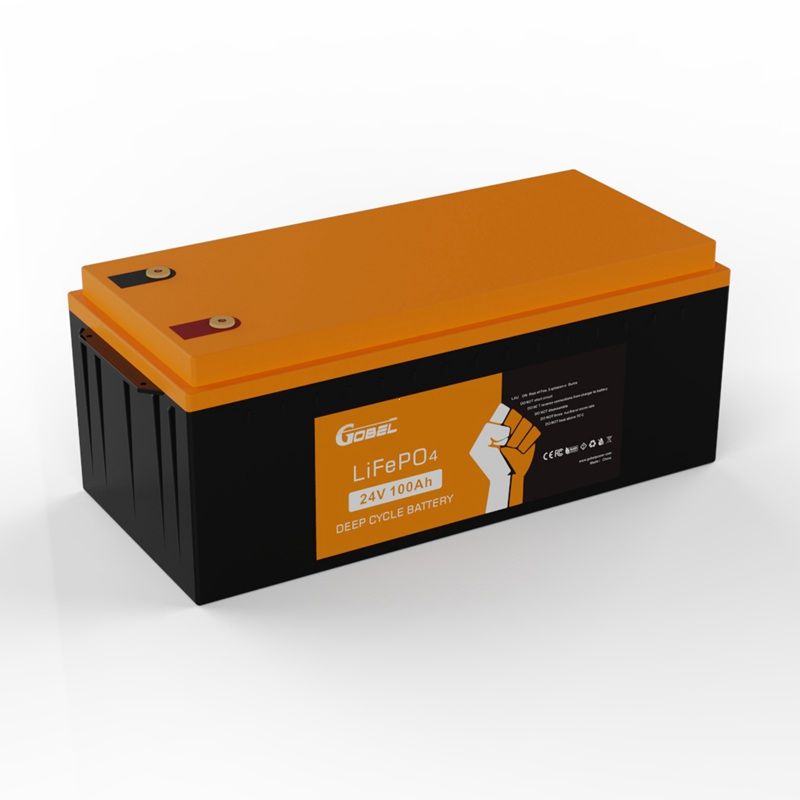 24V 100Ah LiFePO4 Battery Wholesale OEM
Specifications (Verified)
Gobel Power technician has verified the accuracy of following technical parameters according to manufacturer's data sheet. Gobel Power gurrantees the product is authentic.
---
Voltage:

25.6V
Capacity:

100Ah
Energy:

2560Wh
Cell Type:

Prismatic LiFePO4
Max Charge Current:

100A
Max Discharge Current:

100A
Life Cycle:

2000+
Charge Temperature:

0℃~60℃
Discharge Temperature:

-30℃~60℃
Waterproof:

IP65
Shell Material:

ABS
Size:

522*240*218mm
Weight:

24Kg
---
Sea Freight shipping for all batteries
Free Tax, we have paid tax for you
Spareparts can be shipped by UPS/DHL
Paypal
Credit Card
Bank Transfer
Wholesale or OEM?
Chat with Our Experts in WhatApp
---
Longer Cycle Life: Offers a significant longer cycle life and longer float/calendar life than lead acid batteries helping to minimize replacement cost and reduce total cost of ownership.
Higher Power:Delivers twice the power of lead acid batteries, even high discharge rate, while maintaining high energy capacity.
BMS Protection: The battery is also equipped with an internal Battery Management System that can monitor and optimise each Prismatic cell within the battery during normal operation. It will protect the battery pack from over charge, over discharge, over temperature & short circuit. The BMS helps to ensure safe and accurate operation of the battery.
Charging: Designed to work with AGM chargers.
Safety: Advanced LiFePO4 cell design includes various safeguards including high temp thermal fuse, flame retardant additive and pressure relief valves.
Increased Flexibility: Battery Specialist LiFePO4 batteries are a "drop-in replacement" of lead acid batteries.
About Us
Gobel Power was established in 2012 and is based in Shenzhen, China. Our products and services include wholesaling cylindrical & prismatic LiFePO4 and Lithium Ion battery cells, producing lithium battery packs and providing battery solutions. Our products are mainly used in solar energy storage, electric bikes, electric scooters, electric motorbike, boats, forklifts, sweepers, golf carts, and recreational vehicles.
Contact Us